HISTORY
We are a family farming company located in the Poniente Almeriense. We have been working since 1956, so that consumers can enjoy sustainable and quality products. Generation after generation, we have been developing and improving agricultural activity. We have been one of the first families in the Almeria countryside to evolve from conventional agriculture to integrated production with the aim of providing consumers with products of a higher quality and sustainability, respectful of the environment.
In recent years we have increased considerably our production area, thanks to our territorial expansion in Morocco. We have 45 hectares in Agadir and 15 in El ejido (Almeria).
In addition to our marketing we have expanded it to international markets, mainly England, Germany and France. Our goal is to continue serving the national market as well as continue to grow internationally.
Tradition
The company has more than 50 years experience in the agricultural sector.
You can find us in the very heart of the orchard of Europe, in Almeria, south of Spain. Our development and growing has been related directly with the agricultural development of the region since the 60s.
After 3 generations, gathering knowledge and improving operative processes we can ensure that the final consumer will enjoy a healthy and fresh product at an affordable price.
In the recent years we have expanded internationally, both production and market target. We sell our products throughout Europe and we produce 40 hectares in Morocco, apart from our production facilities in Almeria.
Innovation
All of our processes have one common goal: offering a product at an affordable price to consumer, always respecting product quality and environment.
We count on unique production facilities in our Almeria fields, owning last generation and totally automated green houses.
We are able to control temperature thanks to our heating and air conditioning systems. We also monitor relative humidity and wind among many other factors. This helps us offer annual production programs with great precision.
Our manipulation and palletized facilities are located at our own production plants, making the product available to the final consumer at a great velocity.
Our production capacity has been greatly improved thanks to our expansion to Morocco. With this internationalization strategy we are seeking a reduction in costs, maintaining however the quality and respect to environment.
Quality and respect for the environment.
Keeping a healthy environment is our priority. We know without it we couldn't perform our business model neither generate the intrinsic quality of our products.
We make a respectful use of water, that's why we use fertirrigation, the most efficient way of irrigation. Besides, we analyze our waters periodically.
We perform residues analysis of our products weekly and send them to our clients. In addition we utilize phytosanitaries totally ecologic, respecting always the MRLs established by the European normative.
Integrated farming is carried out, and we own GLOBAL GAP Certification
Certification of biological control with natural predators.
Use of biological plant protection products, always respecting MRLs of European normative.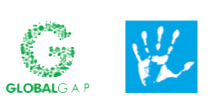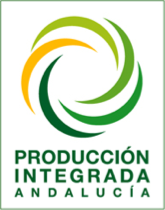 View
We believe in a healthier world through greater consumption of fruits and vegetables.
We believe in zeroing pesticides.
Our objetive? Make a difference in quality, sustainability and freshness in our products.